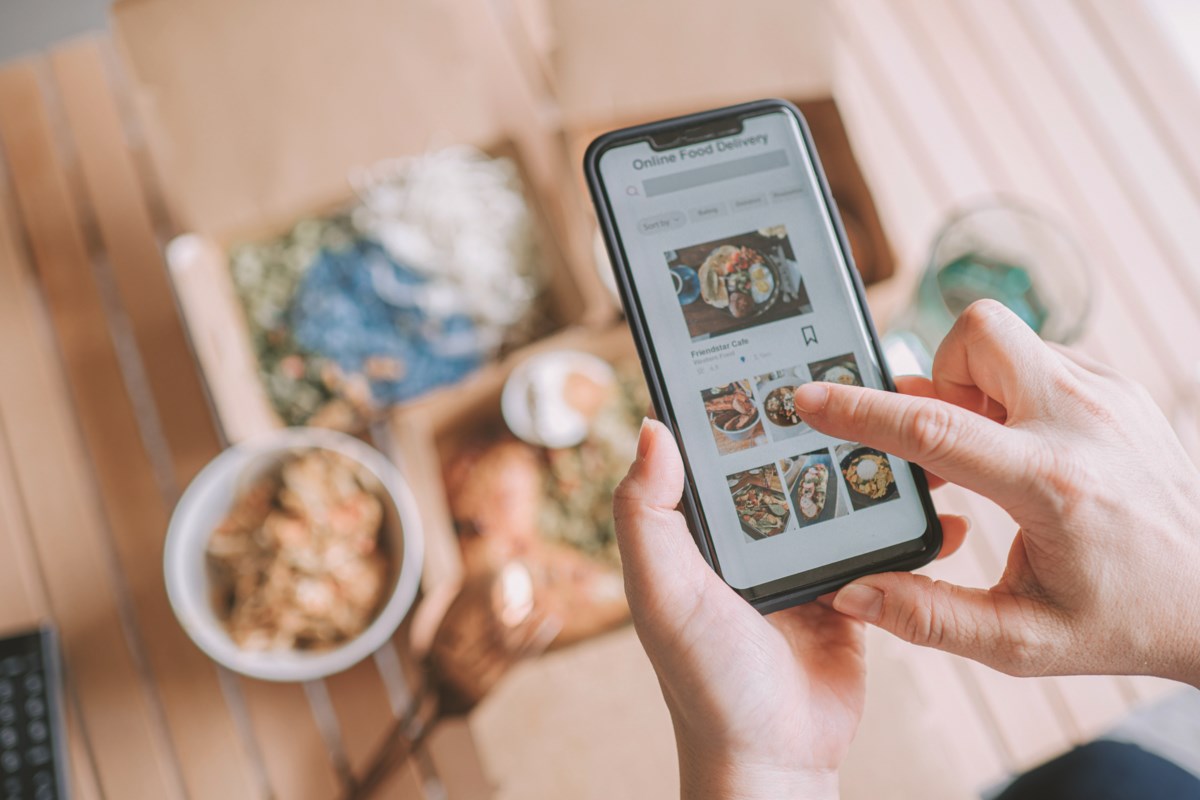 Are Canadians willing to sacrifice their privacy for cheaper food?
As customer loyalty becomes the food industry's next battleground, consumers are wary of data-sharing apps but are willing to shell out information if it means a cheaper bill
Even today, the paper flyers that line your shopping cart are part of normal shopping at the grocery store. While the clutter of paper announcing the latest deals can be slightly annoying to deal with, there have never been any real privacy issues attached to them.
This has changed as the food industry has turned more to digital technologies such as smartphone apps to interact with consumers. Good news for the recycling bin, but not so much for your data.
Just last month, Tim Hortons came under fire from the Privacy Commissioner of Canada after it discovered the coffee chain's app had breached privacy laws by collecting "large amounts" of sensitive location data, tracking and recording users' movements without consent every few minutes. of the day, even when the app was not in use.
In today's business world, consumer data is king, and with the growing ubiquity of smartphone apps, "loyalty is the next major battleground for the food industry." according to Dalhousie University's Food Analysis Laboratory, which recently published the results of a study gauge Canadians' willingness to share personal data through food-related apps.
Researchers surveyed more than 7,000 people about data sharing and privacy, and found that just over half (50.7%) of respondents already use food apps. Grocery-specific apps like Voila are less preferred (13.9%) than early market entrants and so-called "last mile" delivery apps like DoorDash (24%) and Uber Eats (17.5%) .
The survey specifically asked about how these apps collect and use personal data, distinguishing between three: collecting personal information that consumers or someone else has posted online to build a detailed profile of their interests and personal characteristics; use information available about the consumer online to target specific products that may be of interest to them; and using the information already available about them online to provide them with a more convenient shopping experience.
Fully 70% of respondents said they weren't concerned about any of the three ways data could be used, while 30% said they were concerned about at least one of them, and 16 % said they were concerned about all of them. three of them. Notably, only 4.5% of Canadians surveyed are unwilling to share their personal data.
Men were more likely to have none of these concerns (72%) than women (67%), and Canadians living in the eastern part of the country were more concerned than other regions.
Canadians who are willing to share their data with a food company, retailer or restaurant tend to expect big discounts at the cash register. On average, 43% of respondents said they would share data at a 10% discount, and 65% are willing to share data at a discount of up to 15%.
"For Canadians, privacy is important, but food inflation is likely causing Canadians to compromise to get better deals," Dr. Sylvain Charlebois of the Agrifood Analysis Laboratory said in a statement. "The Tim Hortons incident can be seen as a warning to the food industry. Businesses need to be clear about the intent and how apps will work to build loyalty. »
Canadians are less likely to share data if it leads to more targeted marketing, with 50% of respondents saying they don't want to share personal information if that's how it will be used. Twenty-seven percent, however, said they were comfortable with this tactic.
Given that the use of data-sharing apps is only expected to increase in the coming years as companies seek to build loyalty, it will be interesting to see how much Canadians will be willing to sacrifice their privacy. What is clear is that companies will need to be transparent about how data is used and what consumers will receive in return to make it worthwhile.
To read the full report, visit dal.ca/sites/agri-food/research/privacy.html. not