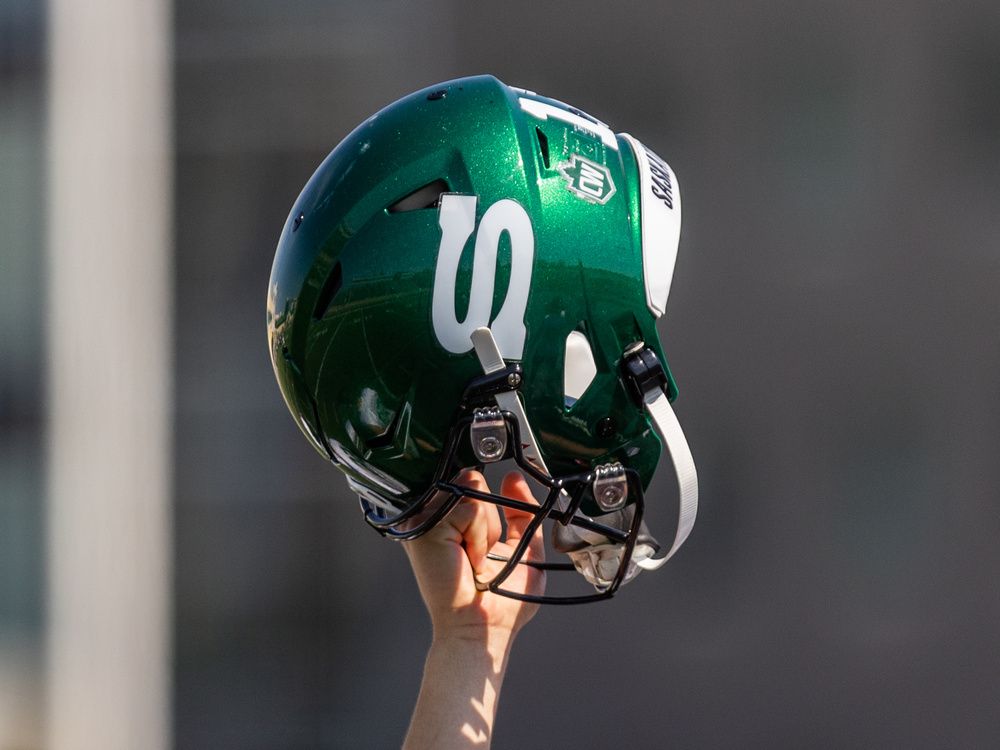 Back to the future: Canada West's new season, a return to some pre-pandemic habits
"People were just waiting for things to get back to normal."
Content of the article
As a new U Sports season is about to begin, it marks a return to old times for the University of Saskatchewan Huskies.
Content of the article
Canada West's modified schedules – with reduced travel and fewer games – are gone. Mandatory vaccinations and mandatory masking policies are no longer in place, at least for now.
The COVID-19 pandemic has brought about a number of changes; but, as Huskie Athletics prepares for another sporting year, there is a sense of optimism that things will return to how they were before the COVID disruption.
Shannon Chinn, head of sports at Huskie Athletics, pointed to eager anticipation of what was to come.
"For example, men's volleyball can go outside of Manitoba (to play games)," Chinn joked.
Suddenly, that saying "same old, same old" sounds pretty good.
"People were just waiting for things to get back to normal," Chinn said on Friday ahead of a series of pre-season soccer games over the weekend and an upcoming exhibition soccer game next Thursday at Griffiths Stadium in Nutrien Park.
Content of the article
"(It means) training like we play all our games, the same training like regular years, schedules that went back to normal, all those types of things. I'm just preparing to forget everything we've been through and live a season like the previous ones.
"(The new season) is going to come pretty soon."
Indeed, the U of S soccer teams will play their Canada West season opener next weekend at Griffiths Stadium. The Women's Huskies will host the University of Winnipeg Westmen on Friday, August 26 at 7 p.m. The men will host the University of Alberta Golden Bears on Saturday, August 27 at 7:30 p.m.
"I'm really pleased that all of our teams are building on the successes we had last year," Chinn said. "We had a lot of young, successful teams. Football is going to be as strong as last year. We are really waiting for them to have another solid race. A few new coaches have arrived, with Jamie Campbell taking charge of men's basketball. I am so happy with our collective coaching staff.
Content of the article
"I'm just really excited to turn them all on."
Brandin Côté, who was associate coach last season for the Huskie men's hockey team, should have an expanded role this season.
There is no official word on the future status of former NHL coach Mike Babcock, who became interim Huskies head coach last season but may take on a lesser role this season.
An official announcement is expected next week.
Not that COVID-19 is gone, and that remains a bit of a wildcard, but there is a feeling that there are ways to mitigate the risks.
"Of course it's for sure (a bit of a wild card)," Chinn said. "People don't seem to talk about it as much as the precautions aren't there as much, but it's still there. You keep hearing about a bunch of people who have it right now.
Content of the article
"We haven't heard anything about mandatory policies. We remind our teams of safety habits and make sure we follow them, but we haven't heard of any policies yet.
U of S Huskies welcome new men's basketball coach

Huskies look to build on Vanier Cup experience
News seems to be flying towards us faster all the time. From COVID-19 updates to politics and crime and everything in between, it can be hard to keep up. With this in mind, the Saskatoon StarPhoenix has created a Afternoon titles newsletter that can be sent to your inbox daily to ensure you are up to date with the most vital news of the day. Click here to subscribe.