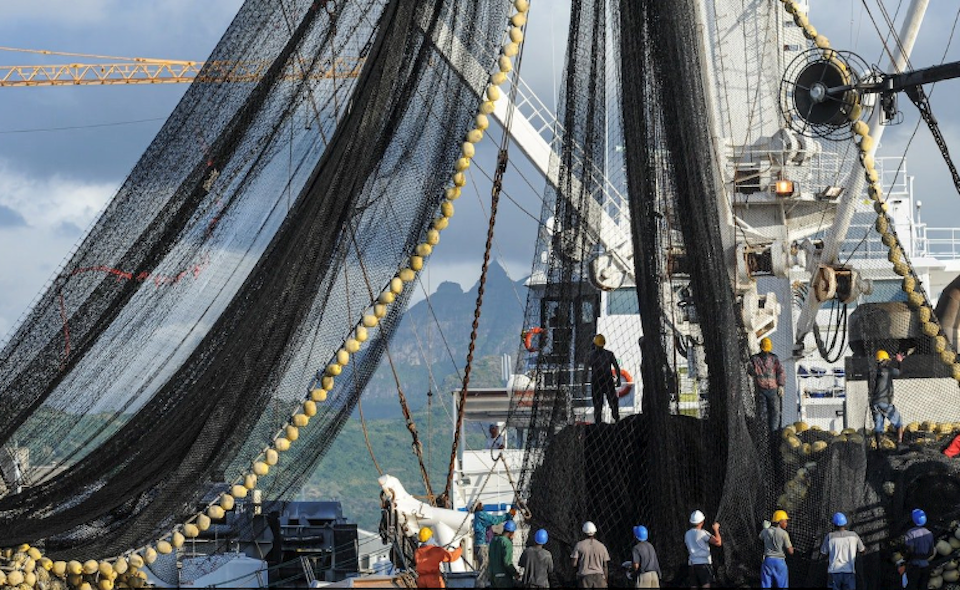 Canada hopes to inspire more countries to fight illegal fishing on the high seas
According to the Department of Fisheries and Oceans, "it's also about the importance of the ocean to communities and the variety of economic activities, from food production to tourism, that make them so incredibly important to our future. ".
Canada aims to tackle international illegal fishing and lead global commitments on marine protected areas with the conclusion of the United Nations Ocean Conference last week.
Joyce Murray, Minister of Fisheries and Oceans (DFO), led a delegation to the five-day summit in Lisbon with a focus on sharing science and data to solve the ocean crisis caused by climate change, overfishing, biodiversity loss and pollution.
Nations and other stakeholders such as policymakers, scientists and environmental groups attending the conference all agree on the urgency and need to protect the oceans, Murray told Canada's National Observer on Monday. .
The oceans are essential for buffering climate change, absorbing 90% of the excess heat generated by human activity. But they are in trouble: since 1993, the rate of ocean warming has doubled, causing bleaching of coral reefs, shifting fish populations, declining biodiversity and ocean acidification that negatively impact shelled marine animals.
"The global community must work together to make a difference with the oceans," Murray said, noting that climate change is the "challenge of a lifetime" and ocean health is a critical part of the solution.
But the scourge of ocean issues is not the only goal of international cooperation, Murray added.
"It's also about the importance of the ocean to communities and the variety of economic activities, from food production to tourism, that make them so incredibly important to our future."
At the meeting, Canada championed priorities such as sustainable fisheries and a global commitment to protect 30% of ocean area by 2030 alongside the development of a blue economy, the minister said.
Canada, along with the UK, US, Iceland and a number of science and ocean protection groups, have agreed to tackle illegal, unreported and unregulated (IUU) fishing in the high sea, Murray added.
The scale of the threat from IUU fishing is significant, accounting for 30% of fishing activity globally and removing 26 million tonnes of fish from international waters each year, reports DFO.
Valuable Canadian fish stocks, including salmon and tuna, are migrating across national borders into international waters where there is an increased threat of IUU fishing, the agency said.
The IUU Fishing Action Alliance pledge engages its members to implement global agreements to prevent illegal fishing, strengthen monitoring, control and surveillance of illegal fishing, and encourage transparency and data sharing.
Canada also shared information at the conference about technology and methods it uses to track IUU fishing, such as its Dark Vessel Detection program, which uses satellite data to help small coastal states, such as Ecuador. , to track illegal fishing in areas of concern like the Galápagos Islands, Murray said.
"This ocean conference is about sharing ideas and best practices and being able to move faster as a collective of nations by working together," she said.
As a member of the Global Ocean Alliance, Canada has also encouraged other countries to commit to the 30×30 commitment to establish Marine Protected Areas (MPAs) that conserve 30% of ocean areas by 2030 , Murray said.
While DFO has faced criticism from some West Coast First Nations who are tired of waiting for the federal government to establish MPAs, Ms Murray said she was confident that all stones stumbling block had been resolved. The MPA process incorporates an Indigenous-led conservation model into the department's fisheries management framework, which has caused temporary delays, she said.
"We have renewed optimism about how this is working and I will do my best to work through the issues," Murray said.
The minister said she expects to make an announcement about BC's Northern Shelf Marine Protected Areas network on the west coast before February. This is when Vancouver will host the fifth International Marine Protected Areas Congress (IMPAC5), a UN-endorsed conference where stakeholders, scientists and policy makers will establish baselines for international parameters. and MPA protections.
Canada took advantage of the UN Ocean Conference to invite international partners to IMPAC5, Murray said.
"At this point, each country has its own definition of marine protected area and there is no coordinated approach," she said.
"These types of collaborations are all very important for the global community to make real, measurable progress and to do it together."