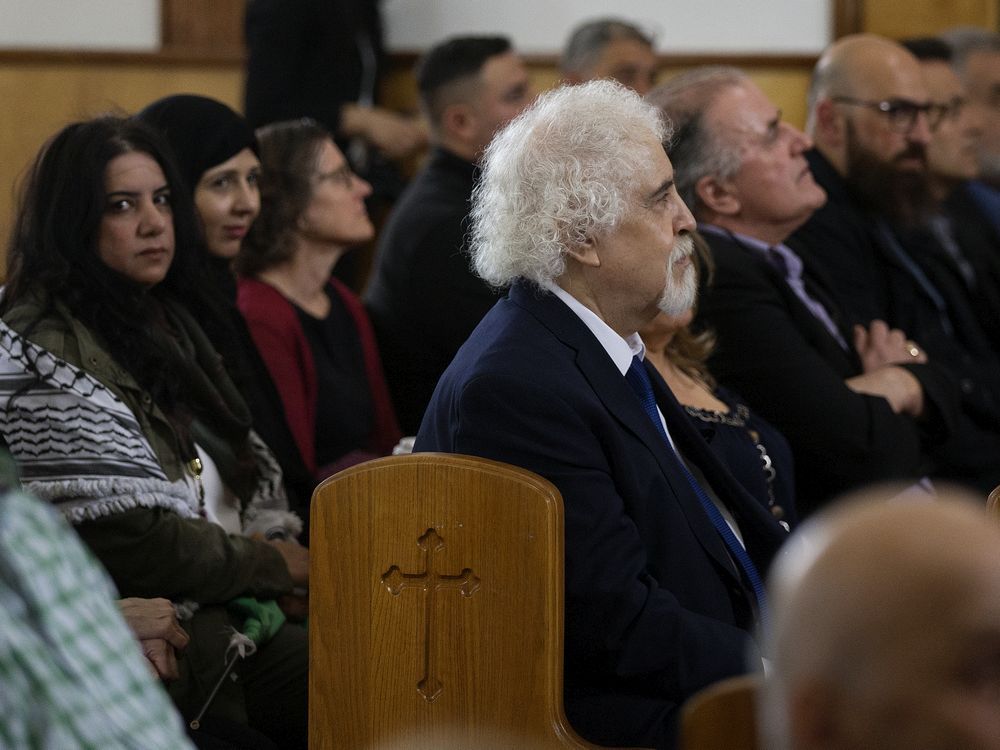 Edmonton Mass honors journalist Shireen Abu Akleh
Content of the article
A memorial mass in Edmonton for a journalist killed in the occupied West Bank celebrated the life of a woman whose coverage shone a light on the Palestinian people.
Content of the article
On Sunday, the Canada-Palestine Cultural Association held a service in honor of Shireen Abu Akleh, a Palestinian-American dual national and Al Jazeera journalist who died May 11 while on assignment in Jenin, a city of the northern occupied West Bank.
Joe Hak, founder and former president of the World Cultural Union of Lebanon, was one of the Mass organizers at Our Lady of Good Help, a Maronite Catholic church in Edmonton's Ritchie neighborhood. Although it was a grim affair, he said, there was also a deep sense of pride in Abu Akleh and his work.
"She was known all over the world," Hak said, "and particularly in the Arab world – exercising her role as a journalist to report on the kinds of suffering, brutality and atrocities committed against Palestinians."
Content of the article
Citing witnesses and the Palestinian Health Ministry, Al Jazeera reported that Abu Akleh, 51, was covering Israeli military raids in Jenin when she was shot dead by Israeli forces while wearing a "press "clearly marked and stood among other reporters dressed in the same.
The Israeli government initially suggested that Palestinian fire may have been to blame, but officials also said they could not rule out that Israeli fire killed her. Witnesses told Al Jazeera that there were no clashes between Palestinian fighters and the Israeli army at the time.
Abu Akleh has covered Palestinian affairs and the Middle East for more than 20 years, Al Jazeera wrote, and colleagues and acquaintances described her as a "true journalist" as well as a voice for Palestinians.
"We wanted people to know who she was," Hak added, "and we wanted to give her the honor she deserves."
— With files from Reuters