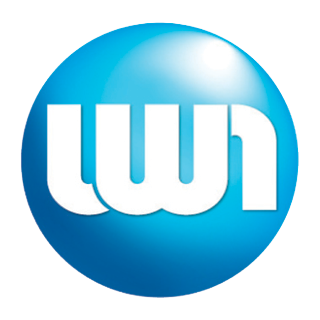 Internationalization in a polarized and volatile world
GLOBAL
The world has changed a lot in the 10 years since the first edition of the Handbook of international higher education was published in 2012. The second edition* sees the world in the throes of a global health pandemic that highlights the persistent inequalities in the world as it wreaks chaos, destruction and disruption.
As Francisco Marmolejo notes in his foreword: "The world finds itself in a highly polarized and unstable environment, plagued by disinformation in social media and faced with opposing visions of internationalism versus nationalism. At a time when many are questioning the value and benefits of a global dimension to education, there is a need to revisit our thinking and assumptions about international education and further investigate and understand its impact.
Cornel West, the American philosopher, political activist and social critic, once said, "You can't go forward until you look back."
This second edition of the handbook, compiled as the pandemic unfolded, provides a comprehensive global overview of existing and emerging themes in international higher education. It looks back and advances the discussion of key themes and activities in international higher education.
As the pandemic swept the world, the more than 125 authors from around the world revised and updated their contributions, as they navigated one of the most tumultuous times in the history of international higher education.
The content is dynamic and highly relevant for those seeking to ensure that international higher education remains relevant and contributes positively to the post-pandemic world.
Looking back
Looking back, it is clear that almost 30 years ago, in 1992, in Bridges to the future, a book edited by Charles Klasek for the Association of International Education Administrators (AIEA), Maurice Harari provided a vision for an international higher education institution that included a "positive attitude towards a better understanding of other cultures and societies…a genuine desire to understand the great issues facing the human and ecological survival of planet Earth" and the ability to "cooperate across national and cultural boundaries in the search for solutions to global problems".
It is exactly the type of institution the world needs today to face today's major threats and prepare for future challenges.
Between the 1992 book and the first edition of the Handbook in 2012, international higher education has evolved into a global phenomenon.
In the 2012 Handbook, many important questions were asked about the impact of international education in different parts of the world.
Some of these questions are still relevant and new questions have emerged: How can international education contribute to the recovery process across the world? How can it help bridge the gaps that have grown within and between nations over the past decade, reduce inequalities between North and South, and support the development of a healthier global environment?
If the coming decades lead to growing nationalism and protectionist policies, can international higher education reduce rather than increase inequality? How might it prepare students to engage globally in solving global issues?
These and other topics are covered in the 2021 version of the handbook, which includes many substantial updates to the 2012 content, as well as entirely new chapters.
The manual
The manual has four sections and a total of 25 chapters. The first section comprises five chapters dealing with national, regional and international frameworks and contexts.
It begins with a chapter dealing with international trends and issues in higher education, followed by a much larger and more comprehensive chapter on the history of international higher education, including more diverse perspectives than those presented in the 2012 edition.
This section also includes a revised chapter on definitions and two entirely new chapters, one on regional approaches and the other on national policies.
The second section presents six chapters on the main aspects of internationalization at the strategic level. This includes updated chapters on leadership, institutional strategies, and measuring results, as well as new chapters on resources and financing, risk management, and institutional linkages and partnerships.
The third section describes the essential functions of internationalization.
It includes revised chapters on the development of intercultural competences and the internationalization of the curriculum, teaching and learning and six new chapters on the following topics: virtual exchange, internationalization and the work of professionals. student affairs, student engagement in internationalization, staff and faculty support, and internationalization of research.
Finally, there is a chapter on community service through internationalization.
The final section includes five chapters on transnational activities which are broad in scope and do not privilege one activity over another. There are chapters on mobility; recruitment; joint, dual and consecutive degree programs; credit mobility; and international coeducational universities.
This wide range of activities reflects the strong conviction of the editorial team that it is time to no longer consider mobility as the main axis or dimension of the internationalization strategy of higher education institutions.
Key themes and questions for the future
The concluding chapter brings in new and diverse voices to present their views on possible futures for international higher education.
Specifically, topics examine how a future agenda might address not only new issues resulting from the disruptions caused by the pandemic, but also the many unresolved and compounding issues of the past, such as endemic racism, poverty, food insecurity. , social injustice and climate. change – which the global community must tackle to ensure that we do all we can to create a more equitable and sustainable world.
For this chapter, we asked a group of 21 emerging international higher education scholars and practitioners from around the world how they see future curricula. We present their statements in thematic form. In summary, all consider that a broader, more inclusive and holistic approach to internationalization is essential.
Seven themes emerged from their independent contributions. These were the importance of:
• Greater inclusion and equity in international higher education;
• The decolonization of internationalization;
• Internationalization for society;
• Understand forced internationalization and what it means for individuals such as refugees, including displaced students and scholars;
• Curriculum internationalization, home teaching and learning;
• Digital internationalization (virtual exchange and collaborative international online learning); and
• The affordability of internationalization.
For us as publishers, the insights of these emerging scholars shed light on a number of key questions that international educators and leaders will need to answer in the years to come:
• Who is engaged in internationalization, within and beyond institutions? Who is privileged and who is left out?
• What might fair and inclusive internationalization look like? And what kinds of leadership are needed to achieve this?
• How to deploy internationalization as a tool for decolonization?
• How can internationalization better prepare all graduates and society to face future global challenges, including environmental crises and the decline of systems and institutions?
• What systemic, policy and operational changes need to be made, for example, to internationalization practices and policies, power structures, teaching methods, schooling policies and other aspects of internationalization to address inequalities in society?
• How to strengthen internationalization efforts in order to make a more significant contribution to society?
• What do reimagined mobility and blended mobility models look like in the future?
• How can internationalization at home and internationalization abroad work together?
• How could the digital transformation of higher education lead to new approaches to internationalization?
• What would a more holistic approach to internationalization look like, one that includes student well-being, support and meaningful mutual engagement with communities?
These are important questions that require scholarly exploration by practitioners and researchers as we enter the next decade of international higher education.
In 600 pages, this second edition of the handbook includes extensive and diverse perspectives and ideas, with contributions from around the world that provide the basis for looking back and looking forward to the internationalization of higher education.
It ends on a positive note, acknowledging that the international community of scholars and education practitioners is an agent of change, individually and collectively, and that as the world changes, so must international education. , learning from the past while looking to the future.
Darla K Deardorff is Executive Director of the Association for International Education Administrators (AIEA, USA). Email: [email protected] Hans de Wit is Emeritus Professor and Emeritus Fellow of the Center for International Higher Education, Boston College (USA/Netherlands). Email: [email protected] Betty Leask is Emeritus Professor of Internationalization of Higher Education at La Trobe University (Australia) and Editor-in-Chief of Journal of International Education Studies. Email: [email protected] Harvey Charles is a professor of international education at the State University of New York at Albany (USA). Email: [email protected]
*Darla Deardorff, Hans de Wit, Betty Leask and Harvey Charles (Eds). (2021). Handbook on international higher education, second edition is published by Stylus Publishing, Sterling, Virginia, and by AIEA and is available in print and e-book form. The first edition was published by Sage for the IAEA.
Note: Stylus and the IAEA will be launching a series of webinars on the handbook, starting Wednesday, January 26 at 1 p.m. ET. Register here. IAEA administrators will officially launch the handbook at the 2022 IAEA Annual Conference from February 20 to 23 in New Orleans, USA.