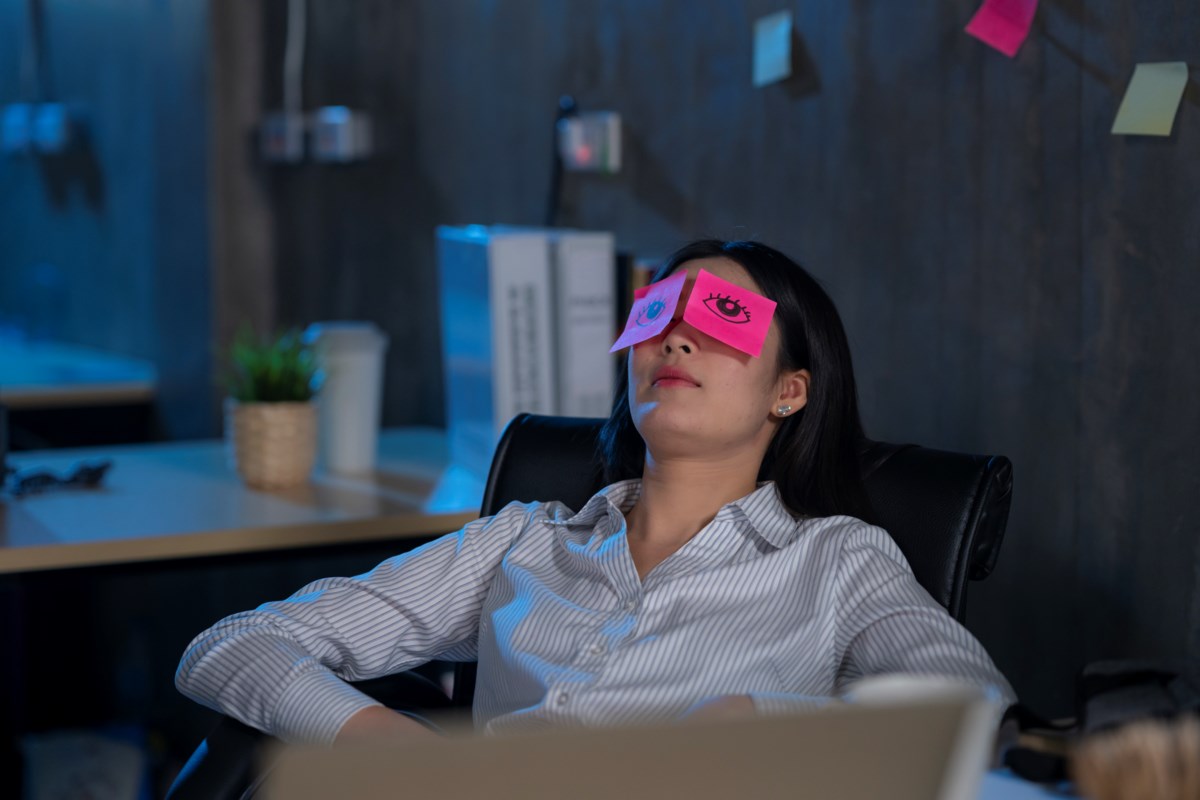 More workers are burnt out than in the pre-covid period in Canada
Flexible hours have created the feeling that people need to be available at all times, making it harder to disconnect from work.
More than a third of Canadians are more exhausted today than a year ago, according to a new report from Robert Half Canada.
The consulting firm surveyed more than 500 Canadian professionals, exploring the issue of burnout in the workplace.
The study also revealed the demographics most likely to report an increase in burnout:
42% of millennial professionals

42% of early career professionals (who have been with the company for two to four years) and;

51% of professionals based in Calgary and 38% in Vancouver
And despite the growing number of professionals suffering from burnout, about 45% don't feel comfortable sharing this truth with their employers.
"The job market remains incredibly tight and now, more than ever, managers need to focus on the health and well-being of their teams and take steps to reduce work-related stress," said David King, director senior Canadian general of Robert Half, in a press release.
"This includes planning for ongoing check-ins, prioritizing critical work, and maintaining a culture that encourages employees to share if they're feeling stressed or overwhelmed."
The study also revealed that 74% of professionals who have flexible hours are working more hours than before the pandemic.
"For some employees, the flexibility of schedules has created the feeling that they have to be available at all times, which makes it harder to completely disconnect from work," King said.
"It's important that managers lead by example and demonstrate a genuine commitment to work-life balance, including proactively encouraging staff to prioritize personal commitments and to take breaks and time off."