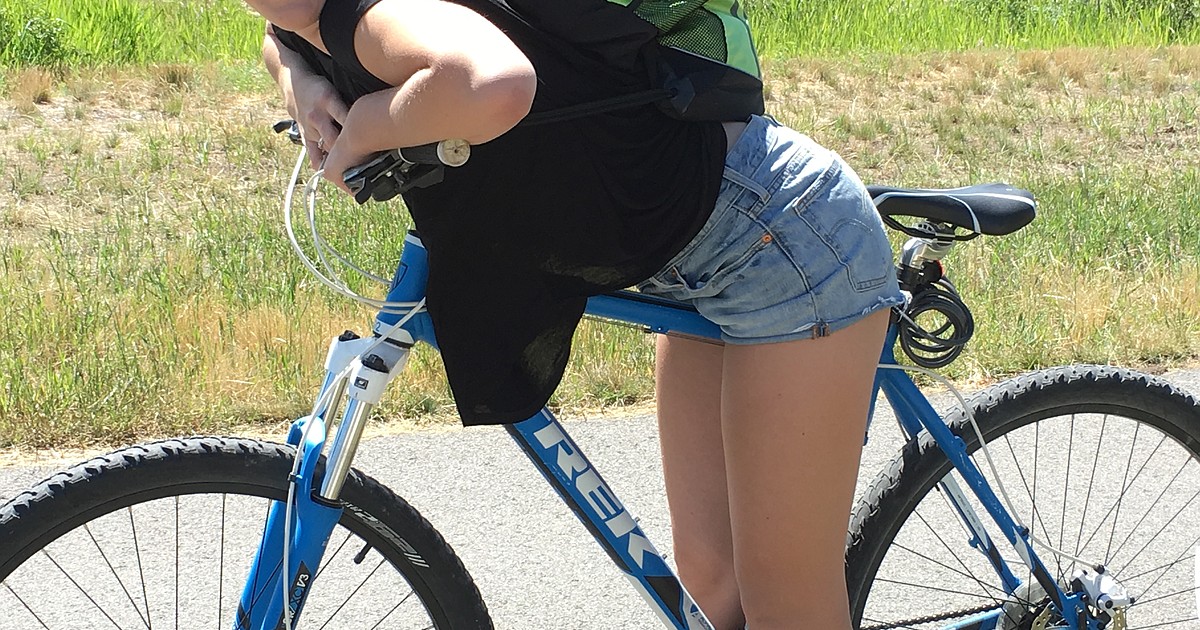 NAMI walk raises awareness | Bonner County Daily Bee
SANDPOINT – This is one of every parent's worst nightmares.
Your child is abroad and is suffering from a mental health crisis.
Local vet Dr. Dawn Mehra knows firsthand what it looks like. Her son, then 19, was overseas when he suffered a mental health crisis and was hospitalized.
That's when she found the Bonner County chapter of the National Alliance on Mental Illness.
NAMI — the nation's largest grassroots mental health organization — is dedicated to building better lives for the millions of Americans affected by mental illness, Mehra said. The local chapter – NAMI Far North – serves Bonner and Boundary counties.
On Saturday, the local will hold its first NAMI Walks Your Way event. The walk starts at 10 am on the Dover Trail near Lincoln and Ontario.
This goal is to promote awareness and raise funds to help NAMI provide more services to people living with mental health issues.
Those interested can register using a QR code on the local chapter's website or can simply show up and participate.
The group will provide snacks, water, backpacks full of goodies and prizes as well as entertainment by Robert Pierce.
"This is the largest march in the United States showing NAMI's solidarity across the country in welcoming new possibilities, less stigma and much-deserved optimism," Mehra said.
One of hundreds of walks across the country, this is the first of its kind in Bonner County.
"The goal is to build mental health awareness, grow our growing NAMI community, and continue to raise critical funds for free, top-notch educational programs," she said.
NAMI was founded by a small group of families in 1979. Two women, Harriet Shetler and Beverly Young, both had sons with schizophrenia and were fed up with the blame and judgment surrounding their sons' mental illness.
Dissatisfied with the lack of available services and treatment for people living with mental illness, the women sought out others with similar concerns. The result? The creation of NAMI, which now has thousands of chapters across the United States.
"NAMI strives to educate, support, advocate, listen and improve the lives of people with mental illness and their loved ones," Mehra said. "Uniquely about us is that our organization is led by 'peers.' This means that leaders educate and support from the perspective of their personal experience, including how they have found help, support and adaptability along their own journey. This is greatly appreciated by our members."
Mehra said her discovery of the group made the difference between a world of grief and a world of opportunity for her family. She's been a member since the group gave their support — and always will be, she said.
She feels obligated – adding that it is an honor – to help others as her family has been helped.
It is important to stand up for families like hers and their loved ones living with mental illness.
"Due to the severe shortcomings of our health care system over the past decades, the burden of mental health issues now rests on two shoulders, the family and legal institutions such as jails and prisons," Mehra said.
The group and its members have been an invaluable lifeline to the family, not only helping them through their son's illness, but offering support and advice.
This support and non-judgment, kindness and understanding of the members meant the world. Mehra has been involved ever since.
"His journey has taken many turns over the years, in which the members of NAMI have been there for our entire family every step of the way," she said. "Through support, mental health education and legal advice, we learned to navigate another system, a system we did not know. Without family, our Sandpoint and the NAMI community, he would be in a different place right now."
Like Mehra, Catherine Perusse knows all too well the need for real and meaningful mental health services and support. She lost two of her sons to suicide and says NAMI has been instrumental in helping her through those losses.
She wants to make sure no other parent goes through the pain and grief of losing a child to suicide. Like Mehra, Perusse said the band and its members understand and have been there for her in every way.
"What I found was a group of people who really understood what it meant to find support and understanding," she said.
NAMI board members said they want anyone living with mental illness or their loved ones to know that they are not alone on their mental health journey.
Having the support of NAMI, with its training, workshops and meetings, is essential, one person said.
"I needed a community of people who understood the challenges in my world," they said. "NAMI has been very supportive of me."
For more information about local support groups, an educational series provided by NAMI FarNorth Idaho, or how to get involved, go online at namifarnorth.org or call 208-597-2047.