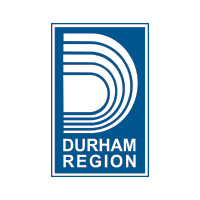 Proposed design for Beaverton Supportive Housing wins Canadian Architect Award
Whitby, Ont. – The proposed design for the Beaverton Supportive Housing Project won the 2021 Canadian Architects Award of Excellence on April 1. This is the first time a Durham Region facility has received this honour.
The design proposed by Montgomery Sisam Architects comprises two structures – both a two-story and a three-story structure – with a connective link that serves as the main entrance hall and opens onto a landscaped courtyard.
The three-story structure contains living quarters for 47 residents, lounges, restrooms, laundry, and administrative service areas. The two-story structure includes a dining room, kitchen, reading room, meeting and administrative space, and support rooms.
The Beaverton Supportive Housing Project is designed to run on solar power and electricity to reduce greenhouse gas emissions, as part of the region's commitment to protect the environment through leadership in sustainability and the fight against climate change.
To help meet the urgent need for supportive housing, this development will use pre-engineered modular construction, which requires less time than traditional construction.
Supportive housing aims to improve residents' quality of life through complementary housing and services that promote life stabilization. This includes on-site meals in a dining hall, mental health and addictions support, medical care, financial assistance, tenancy and tenant support, teaching/counseling in life skills and employment services.
The Beaverton Supportive Housing Project will also offer community resources to support all North Durham residents. This includes counseling and mental health resources, medical services and social services.
This project supports At Home In Durham, the Durham Housing Plan 2014-2024 and Council's commitment through the Master Housing Strategy to create at least 1,000 new affordable homes to help meet the needs of residents of the region.
To learn more about the Beaverton Supportive Housing Project, visit durham.ca/SupportiveHousing.
Quote
"Life circumstances can lead to a crisis and when this happens people need support and a stepping stone to life stabilization. The Beaverton supportive housing project will address the urgent need for supportive housing and the thoughtful design by Montgomery Sisam Architects, which won a Canadian Architect Award of Excellence, will hopefully allow residents to feel warm and welcome.
– Stella Danos-Papaconstantinou, Commissioner of Social Services
– 30 –
For media inquiries, please contact [email protected]