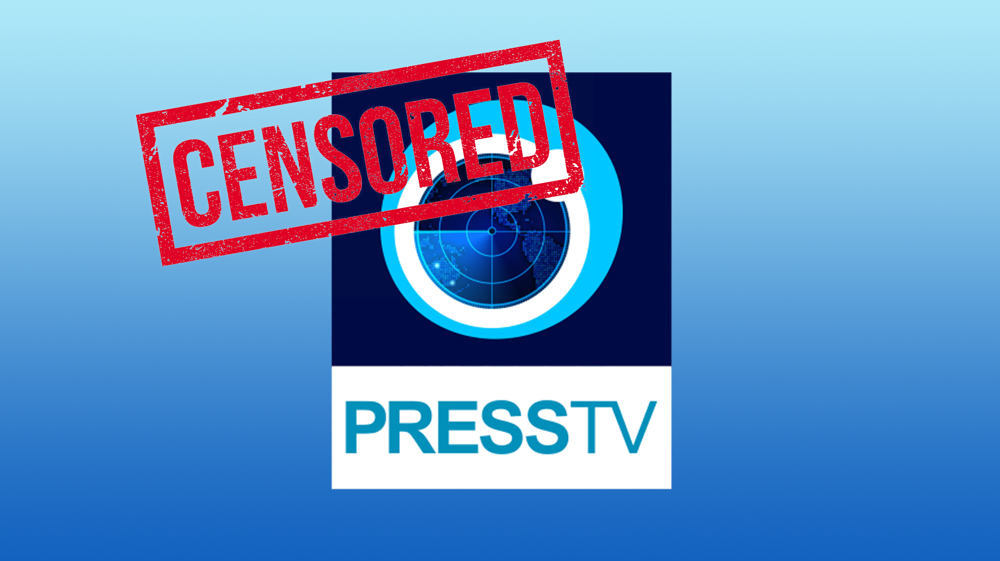 Russian envoy censors Canada sanctions on Press TV as sign of Western authoritarianism
A senior Russian diplomat has condemned Canada for imposing sanctions on a wide range of Iranian institutions and individuals, including the English-language Press TV news network, for alleged "rights violations", describing this decision as a sign of Western authoritarianism.
"It is a sign of weakness. Moreover, it is yet another sign of authoritarian tendencies in the West," Russia's permanent representative to international organizations in Vienna, the Austrian capital, Mikhail Ulyanov wrote in a statement. message posted Wednesday on his Twitter page.
He added: "No room for competition from different points of view. Just dictate and brainwash.
It's a sign of weakness. Moreover, it is yet another sign of authoritarian tendencies in the West. No room for competition from different points of view. Just dictate and brainwash. https://t.co/tJGYn5HHQP

— Mikhail Ulyanov (@Amb_Ulyanov) October 4, 2022
Earlier, freelance journalist and political commentator Richard Medhurst, who previously worked as the host of Press TV's The Communiqué, denounced Canadian sanctions against the 24-hour channel.
"This is the level of intellectualism, freedom of expression and debate in the West," he argued.
"You are not allowed to consume other media and form your own opinion. You have to be a nanny, tell yourself what to believe and never oppose the establishment narrative," Medhurst tweeted.
The Canadian government announced the new sanctions in a statement on Monday, saying they respond to "human rights abuses" in Iran.
These new measures are in addition to Canada's existing sanctions against Iran. They listed 25 individuals and 9 entities, including officials from Iran's Islamic Revolutionary Guard Corps (IRGC) and the Intelligence Ministry.
Iran's English-language 24-hour press, which has played a pivotal role over the past two weeks in covering the riots and their support base through various reports and articles, is on the Canadian government's sanctions list. .
Other institutions sanctioned by Ottawa include the Basij Force, which played a key role in ending the riots; Chairman of the Chiefs of Staff of the Iranian Armed Forces, Major General Mohammad Baqeri; IRGC Commander-in-Chief Hossein Salami; Secretary of Iran's Supreme National Security Council Ali Shamkhani; Iranian Majlis Speaker Mohammad Baqer Ghalibaf; Iranian Interior Minister Ahamd Vahidi; and IRGC Quds Force Commander Esmail Qa'ani.
Protests have erupted in Iran following the death of Mahsa Amini, a 22-year-old Iranian woman who passed out at a police station on September 16 and was later pronounced dead in a hospital.
The protests quickly turned into violent riots, with rioters rampaging across the country, attacking security guards, resorting to vandalism against public property and desecrating holy religious sites.
According to a statement released Friday by Iran's Intelligence Ministry, the rioters were supported by Western regimes and their mercenary media, which spread misinformation and distorted the sequence of events that led to Amini's death even before the end of the formal investigation into the incident.
Islamic Revolution leader Ayatollah Seyyed Ali Khamenei has harshly blasted the unrest that erupted in parts of Iran after the young woman's death, saying the deadly riots were orchestrated in advance by the United States and the Israeli regime.
"I say clearly that these developments were planned by America, the Zionist regime and their cronies. Their main problem is a strong and independent Iran and the progress of the country. The Iranian nation has proven to be strong enough in recent events and will bravely step into the scene wherever needed in the future," the leader said on Monday.
Ayatollah Khamenei also said that although Amini's death was heartbreaking, the riots that followed were unnatural as groups of people caused social unrest in the streets, burned copies of the Holy Quran, harassed veiled women and set mosques, religious congregation halls and private cars on fire.
"If it hadn't been for the young girl, they would have invented another pretext to create insecurity and start riots in the country on the first day of [the Persian calendar month of] Mehr this year," he claimed.