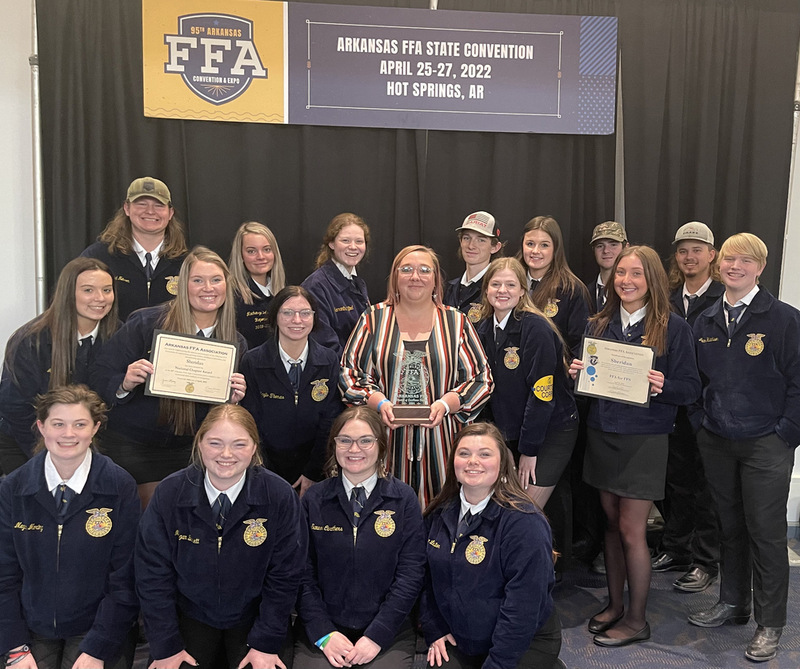 Sheridan FFA Chapter Receives National Recognition – Deltaplex News
The Sheridan FFA Chapter has been recognized under the National FFA Organization's 2022 National Chapter Award Program.
The program recognizes outstanding FFA chapters across the country who actively implement the organization's mission and strategies. These chapters enhance chapter operations by using the national FFA chapter quality standards and a program of activities that emphasizes developing leaders, building communities and strengthening agriculture. Chapters are rewarded for providing educational experiences for the entire membership. Chapters are rated and categorized into one-, two-, or three-star chapters.
Sheridan FFA received a two-star rating in judging this summer and will be recognized at the 95th FFA National Convention and Expo to be held October 26-29 in Indianapolis, Indiana.
All star-rated FFA chapters receive honors made possible by corporate sponsor John Deere.
"Feeding some 9 billion people by the middle of the century poses unprecedented challenges for today's farmers," said Amy Allen, corporate national contributions manager for John Deere. "The skills and experiences gained through the National Chapter Awards Program will help meet critical needs."
The Sheridan FFA Chapter had been selected as one of the 3 National Chapter Excellence Model Finalists for the State of Arkansas at the Arkansas FFA State Convention in April.