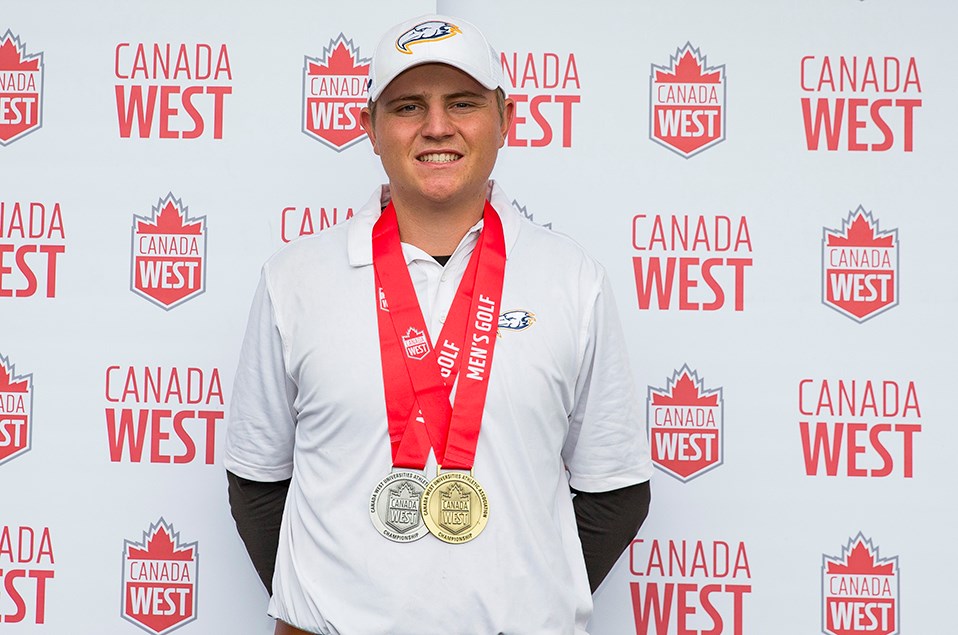 South Delta graduate leads UBC to Canada West golf title
Russell Howlett's fabulous freshman season as a college golfer continued this week at Squamish.
The South Delta High School graduate and former Beach Grove Golf Club juniors led the UBC Thunderbirds to a decisive victory at the Canada West Championship and came close to claiming top individual honors.
Howlett shot 66-71 rounds at Squamish Valley Golf Club to tie for first place with Ethan Banks. He would lose in the playoffs to his University of Calgary counterpart.
After claiming his first varsity victory last month at the Cascade Invitational in Chilliwack, Howlett continued his stellar game with a scorching 6 under in the first round which included four birdies out of the top nine. He opened his second round Tuesday with an eagle on the first par 5 hole before a pair of bogeys at 14 and 15 led to the sudden death playoffs.
The tag team competition was no competition as the Thunderbirds took a 23-stroke victory over runner-up Fraser Valley. Ethan de Graaf, Dylan MacDonald and John Paul Kahlert were also part of the total score of four players on the 36 holes.
It was the fourth consecutive victory for the UBC team. Next up is this weekend's UBCO Invitational at the Okanagan Golf Club.