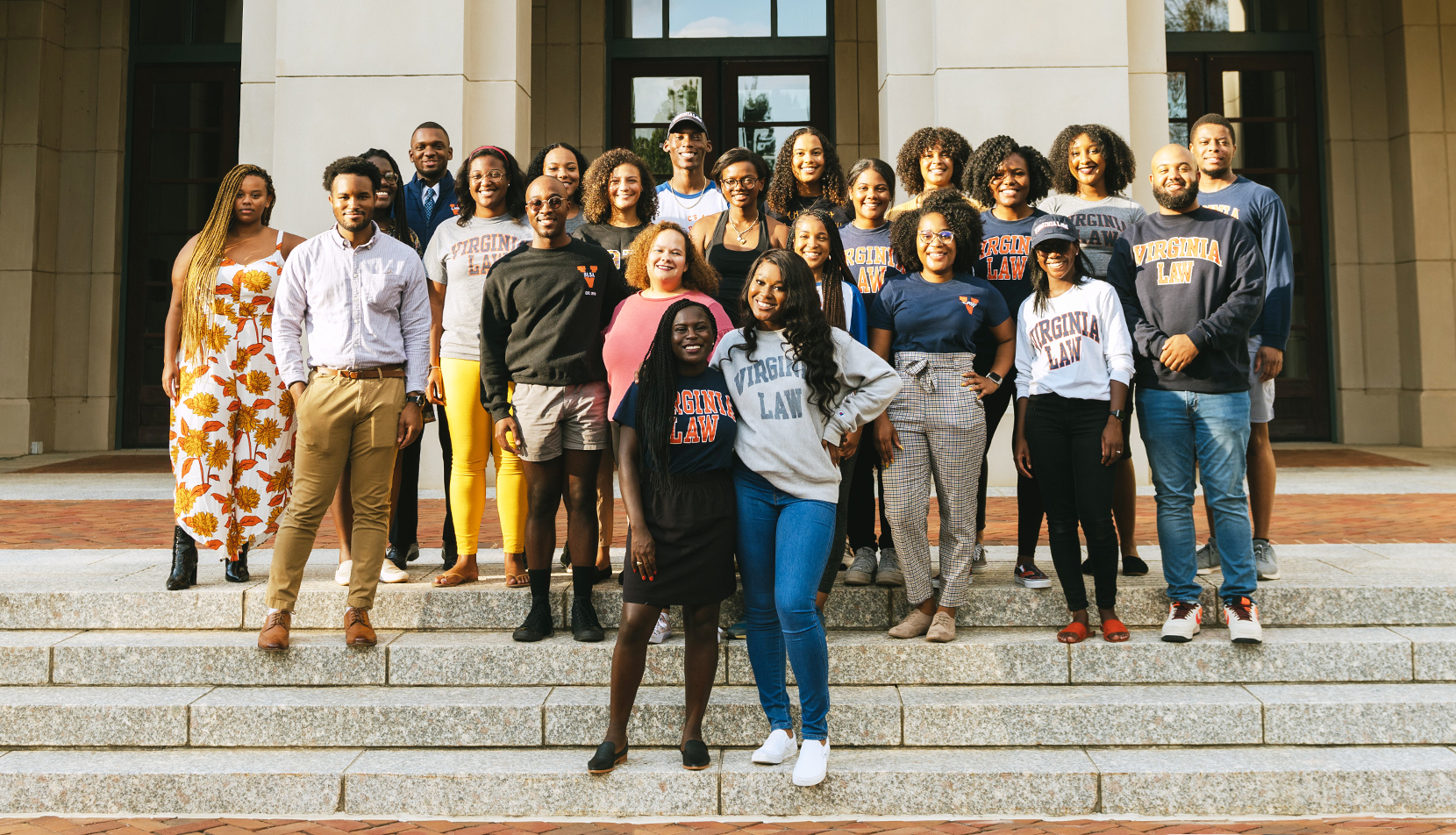 UVA BLSA Wins Mid-Atlantic Chapter of the Year Award
The University of Virginia Law School Chapter of the Black Law Students Association has been named the 2021-22 Mid-Atlantic Chapter of the Year.
UVA BLSA President Yewande Ford '23 credits the chapter's victory, announced at the regional convention in February, in large part to the diligence of its board of directors.
"From the beginning, we made it our goal to strengthen our BLSA community and the connections we have within it," Ford said. "Every member of this council has taken their position to heart and maintained the momentum, even in the midst of uncertainty. We often scheduled events for in-person and virtual delivery, which required extra planning and logistical effort, and no one ever complained.
In addition to a variety of networking events and roundtables throughout the fall semester, BLSA members also visited Congressman Jim Clyburn in Washington last month to meet with the House Whip. majority in the House and its legislative and political staff. The chapter's 2022 Black History Month programming included a discussion of black resistance in education, a month-long donation drive for local nonprofit Visions of Liberation, and a mixer on the 1970s "Soul Train" theme. Ford believes that a two-pronged approach—using word-of-mouth and digital engagement—helped the UVA Chapter gain the visibility needed to be seen as a model for the region.
"People are talking and the word is spreading," Ford said. "The Black law student community is connected between schools and our members have friends who attend schools inside and outside of our region. Often, when members of other BLSA chapters heard about the programming and events the UVA BLSA was hosting for its members, they would tell each other and their chapter leaders.
She also credited her chapter's social media and publicity strategy.
Looking ahead, Yewande said the group hopes to see a return to relative normality over the next academic year as the disruption caused by the pandemic lessens.
"We can't wait to see what the next council accomplishes," Ford said.
The group will compete for the National Chapter of the Year award at the BLSA National Conference scheduled for March 16-20 in Memphis. BLSA members and mooting teammates Keegan Hudson '24 and Maya Artis '24, who progressed from the regional conference, will also compete in the BLSA's National Thurgood Marshall Mooting Competition.
UVA has won the National Chapter of the Year award six times since 2002 and the Mid-Atlantic title at least seven times during the same period.
UVA law students first organized the school's BLSA chapter (then known as the Black American Law Students Association) on October 16, 1970. The organization, according to the chapter's website, "aims to articulate and promote the professional needs and goals of black law. students, foster and encourage professional competence, and focus on the black attorney's relationship to the American legal structure.